WE STAND WITH THE PEOPLE OF UKRAINE
A big thank you to all the staff, students, parents and families that have donated so generously.  We have recieved blankets, thermal underwear, socks, canned and dry foods for the people of Ukraine and their pets.  We have also had donations of baby formula, nappies, baby wipes and so very much more.
All donations were delivered to Lobina Transport Services in Ilkeston and will reach the Poland-Ukraine border on 10th March.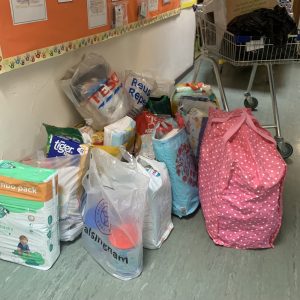 A BIG THANK YOU TO ALL